We are called to help Kansans thrive with healthy minds, bodies, and spirits
The United Methodist Health Ministry Fund sparks conversation and action to improve the health and wholeness of Kansans—especially those in rural and under-served communities. Through funding programs and ideas, providing hands-on expertise, and convening partners, we advance innovative solutions to improve Kansans' health for generations to come. We steward a $70 million endowment, which has provided more than $76 million in grants and program support since our inception in 1986.
Vision
All Kansans are physically, spiritually and mentally healthy.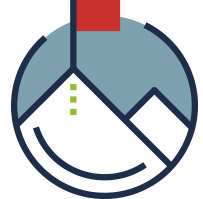 Mission
Healthy Kansans through cooperative and strategic philanthropy guided by Christian principles.
Our Values
In the spirit of our founding in Christian Health Ministry, we continue to be dedicated to:

• Bringing philanthropy and Christian principles together to advance health
• Being a learning, responsive and innovative organization
• Working for social justice for all people
• Fostering environments of accomplishment and celebration
• Working to advance health and racial equity and reduce disparities